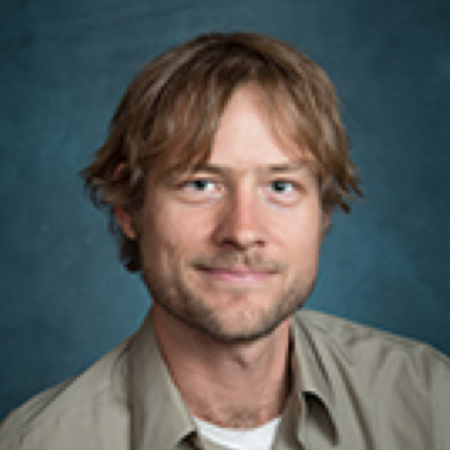 Dale Manning
Assistant Professor
Department of Agricultural and Resource Economics
1172 Campus Delivery
Fort Collins, CO 80523-1172
dale.manning@colostate.edu
(970) 491-5706
Dr. Manning's current research develops programming models that capture the conditions faced by natural resource users. He has focused on incorporating natural resource stocks into local economy-wide models. Specific research topics include:
Modeling the interaction of electricity and water in determining agricultural producer choices about crops, practices, and water use.
The information signals available to agricultural producers that can facilitate adaptation to climate change.
Modeling resource value and market failures in economy-wide impact models.
Improved models of resource user decision-making and implications for the broader economy are crucial to optimize the value of society's scarce natural resources.
Opportunities:
As a member of the Ogallala CAP project, Dr. Manning wants to collaborate with other disciplines to more appropriately capture the benefits and costs of groundwater management across both space and time. In particular, the opportunity to work with crop modelers to capture the relationship between water/weather and yield will greatly improve the usefulness of agricultural sector economic models. Integrating producer decisions with models that capture the short- and long-run dynamics of aquifers also presents an opportunity to improve economic models as a result of this project.
Success in this project will include a more deep understanding of the way producers interact with water and climate and what this means for local economies and food production more broadly.Ideally, it will serve the producers of the region as well as water managers and the general public interested in the sustainability of the food system.
Links
CSU's Department of Agricultural and resource economics (DARE)

Selected Publications
General Equilibrium Tragedy of the Commons, with Ed Taylor and Jim Wilen, Accepted, Environmental and Resource Economics
Magzamen, Sheryl, Jennifer Cross, Jordan Suter, Adam Mayer, Stephanie Barr, Lenora Bohren, Brian Dunbar, Joshua Schaeffer, and Stephen Reynolds. A multidisciplinary research framework on school environment, occupant health and performance (accepted, Journal of School Health)
Climate Change and Labor Allocation in Mexico: Evidence from Annual Fluctuations in Weather, with Katrina Jessoe and J. Edward Taylor (accepted, Economic Journal)
Manning, Dale T., and Hirotsugu Uchida. "Are Two Rents Better than None? When Monopolies Correct Ill-Defined Property Rights." Marine Resource Economics 31.2 (2016): 141-164.
Manning, Dale T., and J. Edward Taylor. "Agricultural Efficiency and Labor Supply to Common Property Resource Collection: Lessons from Rural Mexico." Journal of Agricultural and Resource Economics 40.3 (2015): 365-386.
Manning, Dale T., Peter Means*, Daniel Zimmerle, Kathleen Galvin, John Loomis, Keith Paustian. "Using contingent behavior analysis to measure benefits from rural electrification in developing countries: an example from Rwanda."Energy Policy, Volume 86, November 2015, Pages 393-401.
Maas, Alex*, Andre Dozier*, Dale Manning, and Christopher Goemans. 2015. "The Value of Stored Water and Trading in the West: Lessons from the Colorado-Big Thompson Project." Colorado Water. Volume 32, Issue 1 pp.5-7.
Manning, D. T., and J. C. Hadrich. "An evaluation of the social and private efficiency of adoption: Anaerobic digesters and greenhouse gas mitigation." Journal of environmental management 154 (2015): 70-77.
Manning, Dale T., and J. Edward Taylor. "Migration and fuel use in rural Mexico." Ecological Economics 102 (2014): 126-136.
Manning, Dale T., J. Edward Taylor, and James E. Wilen. "Market integration and natural resource use in developing countries: a linked agrarian-resource economy in Northern Honduras." Environment and Development Economics 19, no. 02 (2014): 133-155.
Wetzel, William C., Daniel S. Swezey, Sarah E. Moffitt, and Dale T. Manning. "Analysis reveals potential rangeland impacts if Williamson Act eliminated." California Agriculture 66, no. 4 (2012).
Find more people
---