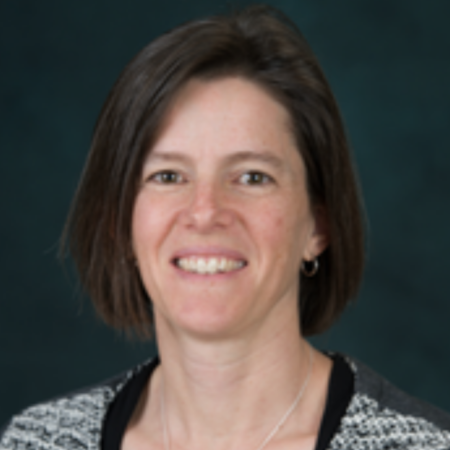 Meagan Schipanski
Assistant Professor, OWCAP Project Co-Director
Dr. Schipanski's research applies concepts from ecology and biogeochemistry to study how plant-soil interactions mediate nutrient cycling and organic matter dynamics, with a focus on placing this research within broader social and economic contexts. Her research group's projects include:
Plant mediation of nitrogen mineralization through shifts in belowground carbon allocation
Utilizing plant diversity to improve nutrient use efficiency and cropping system resilience
Dryland crop rotation strategies and their impacts on soil conservation and water holding capacity
Understanding cropping system intensity impacts on soil erodibility.
Increased climate variability requires the development of resilient, regionally adapted, sustainable production systems. Through the work of the Ogallala Water CAP, Dr. Schipanski hopes to support grower and rural community based networks to foster bottom-up solutions to the challenges of future water scarcity and climate change. Working closely with other collaborators in KS and TX in particular, Dr. Schipanski is focused on communicating successful strategies and useful information related to the role of soil health for improving yield stability in limited and dryland cropping systems.
On her participation with the Ogallala Water CAP project, Dr. Schipanski says: "Success for our project means demonstrating innovative approaches to adaptive management and fostering increased civic engagement by producers and communities across the Ogallala aquifer region.
I would like to see an integrated analysis and synthesis across the policy, social and economic contexts across the aquifer that can shape smarter policies and options that create openings for farmers to innovate and maintain their livelihoods moving forward."
Links
http://schipanski.agsci.colostate.edu/
http://www.drylandag.org

Selected Publications
Murrell, E.G., M.E. Schipanski, D.M. Finney, M.C. Hunter, M. Burgess, J.C. LaChance, B. Baraibar, C.M. White, D.A. Mortensen, J.P. Kaye. 2017. Achieving diverse cover crop mixtures: Effects of planting date and seeding rate. Agronomy Journal 109(1): 1-13.
Schipanski, M.E., G.K. MacDonald, S. Rosenzweig, J. Chappell, E.M. Bennett, R. Bezner Kerr, J. Blesh, T. Crews, L. Drinkwater, J.G. Lundgren, C. Schnarr. 2016. Realizing resilient food systems. BioScience 66 (7): 600-610.
Crews. T.E., J. Blesh, S.W. Culman, R.C. Hayes, E. Steen Jensen, M.C. Mack, M.B. Peoples, M.E. Schipanski. 2016. Going where no grains have gone before: From early to mid-succession. Agriculture, Ecosystems & Environment 223: 223-238
Schipanski, M.E., R.G. Smith, T.L. Pisani Gareau, R. Jabbour, D.B. Lewis, M.E. Barbercheck, D.A. Mortensen, J.P. Kaye. 2014. The structure of multivariate relationships influencing crop yields during the transition to organic management. Agriculture, Ecosystems, and Environment 189: 119-126.
Schipanski, M.E., M.E. Barbercheck, M.R. Douglas, D.M. Finney, K. Haider, J.P. Kaye, A.R. Kemanian, D.A. Mortensen, M.R. Ryan, J. Tooker and C. White. 2014. A framework for evaluating ecosystem services provided by cover crops in agroecosystems. Agricultural Systems 125: 12-22.
Riskin, S.H., S. Porder, M.E. Schipanski, E.M. Bennett, and C. Neill. 2013. Soils mediate agricultural consequences: the role of phosphorus in soybean agriculture. BioScience 63: 49-54.
Schipanski, M. E., and L.E. Drinkwater. 2012. Soil fertility effects on nitrogen fixation in annual and perennial legume-grass mixtures. Plant and Soil 357: 147-159.
Find more people
---